Testimonials
"That wow factor"
Deb and Mike Shaw - Lathlain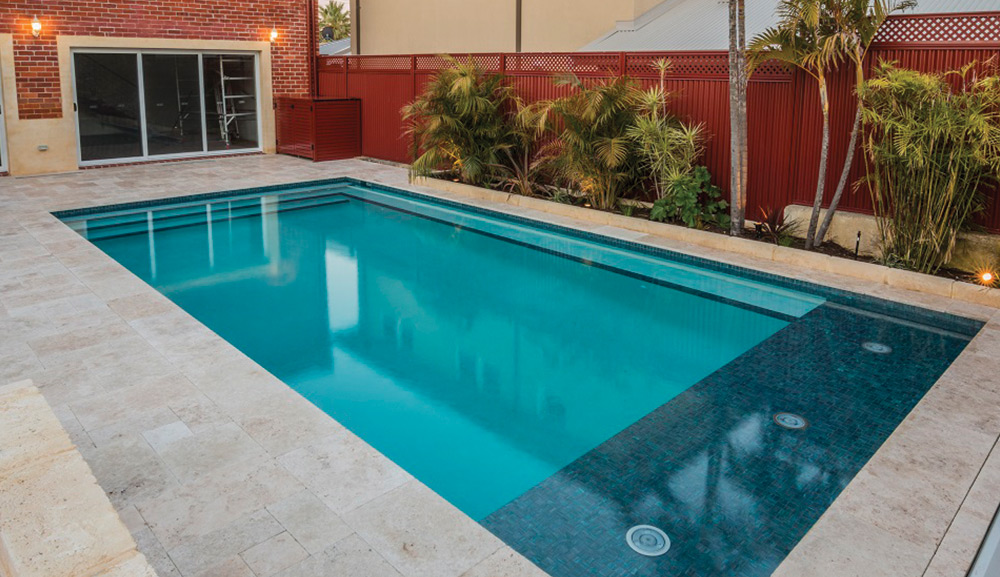 Russ and Chris thanks again for our new pool.  We were looking for something special to finish off the backyard and create that wow factor – you guys delivered.  From our first meeting all the way through to the after sales service, you guys have been great.  We really enjoyed your practical experience, honesty and no nonsense approach.  All your trades were fantastic and very accommodating. The final product speaks for itself.
"Impressed from the start"
Adam and Miranda - Burns Beach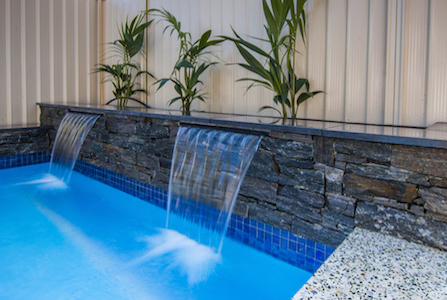 We commenced our pool project over 12 months ago with Infiniti Designer Pools and they impressed from the very start.  Russ and Chris were among the few companies that responded to our initial enquiries, they clearly explained the process required as we were first time builders.  Their extensive design knowledge helped mould our vision into a workable plan.  The boys helped us through a number of obstacles which popped up in the early days of our build while my husband was away overseas for extended periods.
Russ and Chris stayed in touch while the house was being built and were ready to spring into action and move forward with completing our dream pool as soon as we had the keys to our new home.  From our first contact through to our handover meeting last month they were only an email or a phone call away ready to assist.
The final product is amazing and is even better than we had envisaged over 12 months ago.  We could not recommend them more highly.
"High-end design"
Meg and John Clarey – Mt Hawthorn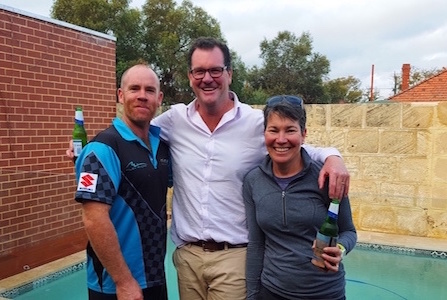 We couldn't speak highly enough of the service that Infiniti Designer Pools provided for our pool build. From start to finish every step of the process was carried out to the highest standards of quality and with great attention to detail. We also valued the high-end design and stylistic direction provided by Chris and Russell. Our family will always be appreciative of how the guys transformed our small backyard into our own slice of paradise.
"Always on time"
Sean Tassie – Your Dream Build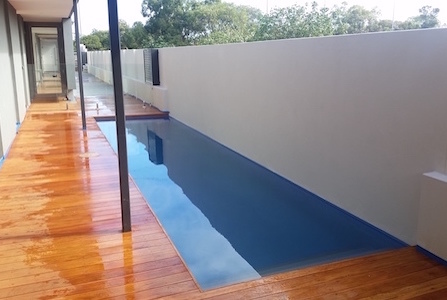 I am a construction supervisor and we have used most of the pool companies in Perth for custom pools as part of our residential construction projects. Most companies didn't deliver the high level of workmanship that I expect.
Chris and Russell from Infiniti Designer Pools are without doubt the most professional pool company to deal with in Perth. Always on time, very professional and very hard working.
I've used them on multiple projects and will continue to do so with my new building company.
"An excellent experience"
Rudolph Bohmer – Mindarie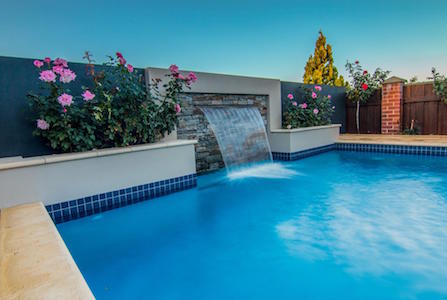 Getting Russell and Chris from Infiniti Designer Pools was the best decision we could have made. From the initial design presentation to the finished product it was an excellent experience.
We appreciated the personal attention and willingness on their part to change and add to the plan.
While we were away they even took time out to water our lawn and email us photos to keep us updated on the progress. At the end of the day, they made sure everything was tidied up. The level of work and finish is of excellent quality and added to the value of our property. They kept every promise they made and stayed within budget.
We could not have done any better than Infiniti Designer Pools.
"Cannot find fault"
Allison and Glen – Brigadoon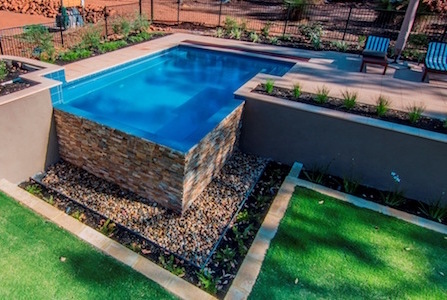 We would like to say how delighted we are with our new pool. From quote to final hand over we cannot find fault. The whole project was professional in every way. We would highly recommend Infiniti to anyone considering a new pool. We still look outside and can't believe we have such a stunning pool area! Thanks guys :)
"Absolutely love our new pool"
Kris and Paul – Sorrento
Dear Russell and Chris. We absolutely love our new pool. It's just perfect. Thank you for all your wonderful efforts in creating a beautiful space for us to enjoy, and for making this such a surprisingly painless experience. Being busy professionals, compounded by undertaking a huge scale renovation project, we especially appreciated your unwavering professionalism and, foremost, your dependability and amazing talent for knowing precisely where our project was at without notice. This made us feel we were always equal priority to your other concurrent builds regardless of the size of the spend. Thank you also for your patience while we agonised over the design and for your extraordinary efforts to ensure we would be happy with the final look (including grinding off a metre of 30cm thick concrete!). And thank you also for working in with our building trades and for continuing to be available with after sales support. We feel you boys are setting an unprecedented standard in the building industry and wish you all the best
"Efficient from start to finish"
Donna and Keith – Currambine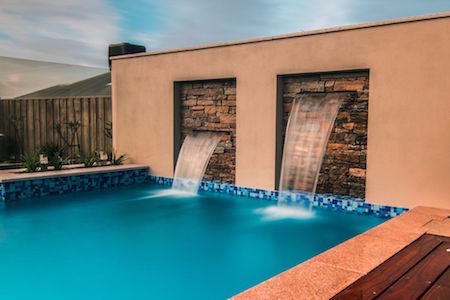 Infiniti Designer Pools are an awesome company, they are great to deal with, very professional and have a great team working for them. They helped us organise all of our decking, paving, pool fencing and solar heating. Nothing was ever too much trouble and they were so efficient from start to finish. We always knew what was happening in advance.
The pool looks great during the day and at night it looks magical when all the lights are on We would build again with them in a heartbeat and recommend them to anyone.
"Exceeded our expectations"
Gary Priestley – Kallaroo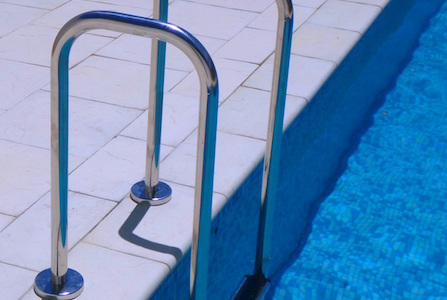 I would like to sincerely thank Russell and Chris from Infiniti Designer Pools for their help in the design and building of our new pool. The excellent service they provided made the design, construction and commissioning a very easy process, which has far exceeded our expectations.
Their knowledge of products has proved to be invaluable, from recommending the use of a robot cleaner which provides silent cleaning, to positioning the skimmer box to take advantage of wind direction which means the pool stays cleaner.
The after sales service is second to none with regular follow up calls to ensure that everything is operating as smoothly as possible. Their knowledge and expertise of the installation has made for a very low maintenance end product.
To summarize from start to finish the process of design and installation has been excellent, and trouble free with regular consultation. If you are looking for a company to install a new pool I would highly recommend Infiniti Designer Pools.
"We really love our new pool!"
Justin Mercy – Pickering Brook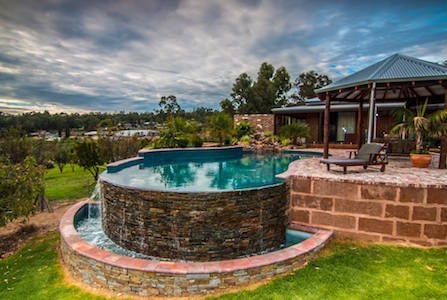 We were absolutely wrapped with the whole planning and building experience from Infiniti Designer Pools!  Chris and Russell took the time to really understand our vision and they were extremely enthusiastic and passionate throughout the whole process.  They are perfectionists and their customer service was first class.  They were always contactable and were very flexible when there were changes to the plans. We really love our new pool!