Partnership with Carbon Neutral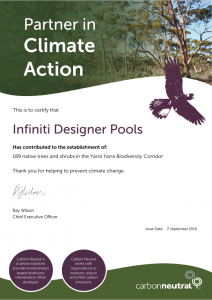 Infiniti Designer Pools has partnered with Carbon Neutral, a reforestation offset organisation, in support of its Plant-a-Tree Program. For every pool we build we'll plant trees on your behalf and make a true difference to the environment's sustainability.
Trees planted through the Plant-a-Tree program will help to reduce carbon emissions, salinity and erosion, provide habitat for wildlife and improve water quality.
Through supporting this program Infiniti Designer Pools is helping to regenerate and protect this incredible natural wealth and help to offset the emissions produced during the construction process.
---
2016 Offroad Racing Championship
Infiniti Designer Pools are proud to announce that we are once again supporting Sludge Factory Racing in the 2016 Offroad Racing Championship.
An impressive 4th in class at last year's Finke Desert race topped off and amazing first year for the Queensland Based team.

---
Detectives Desk Diary 2016
Infiniti Designer Pools are please to be supporting WA Detectives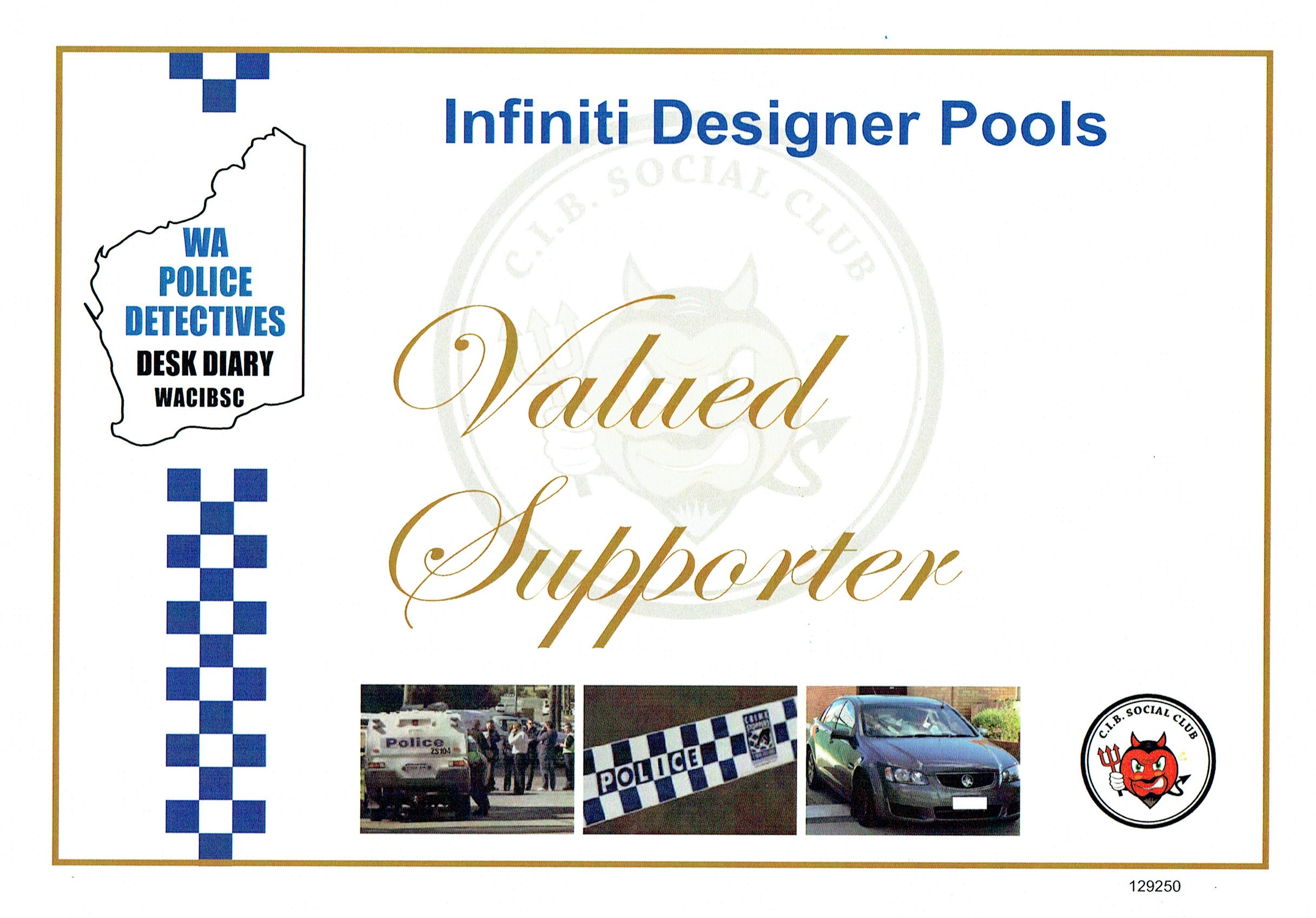 ---
Australian F1000 Championship
Infiniti Designer Pools are proud to announce their ongoing sponsorship of Riley Racing for the upcoming Australian F1000 season. They team won the 2015 Australian F1000 championship last year and we hope to challenge for the title again. We are also pleased with the announcement that Matso's Brewery of Broome have come onboard as a co-sponsor for the 2016 season Great news!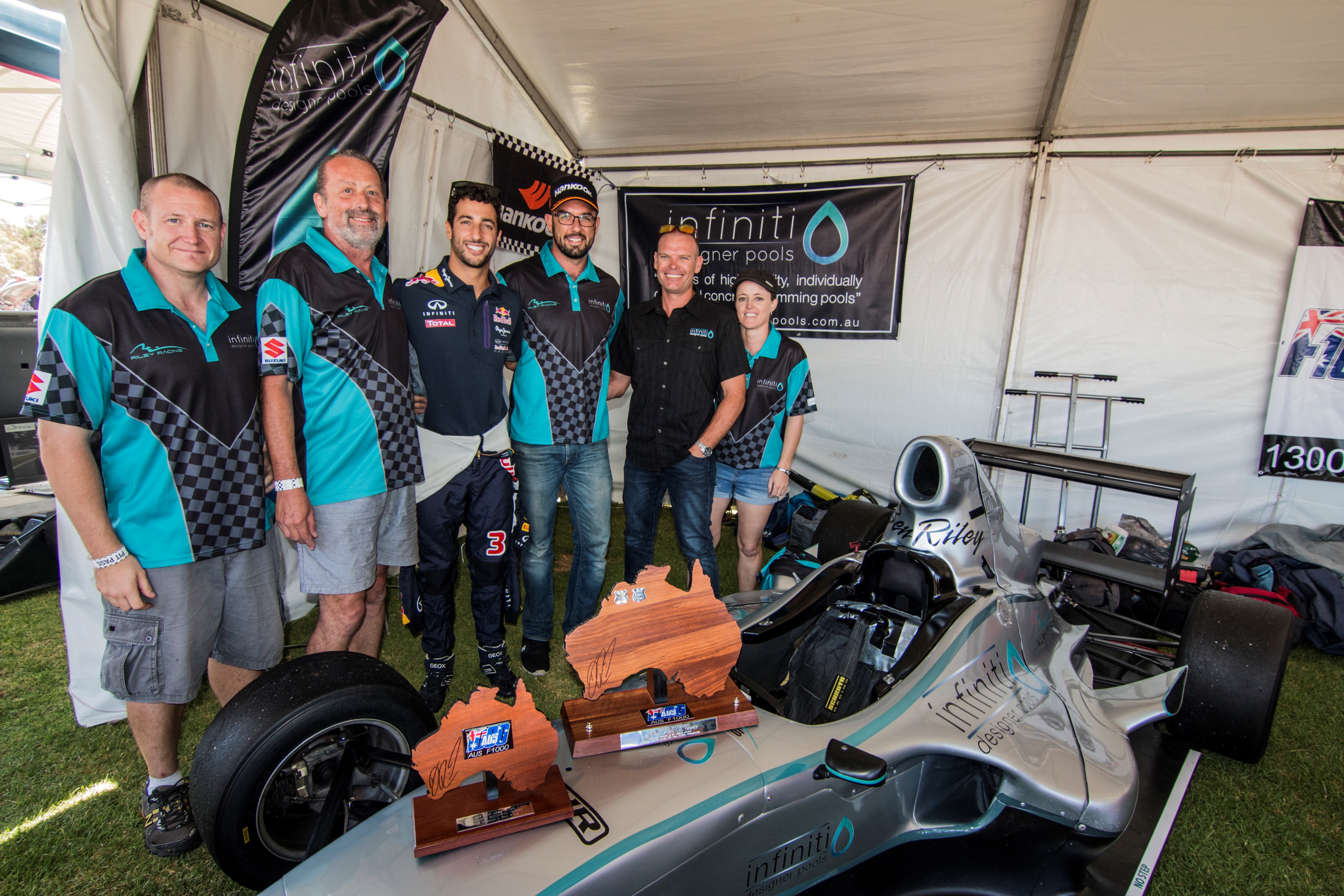 ---